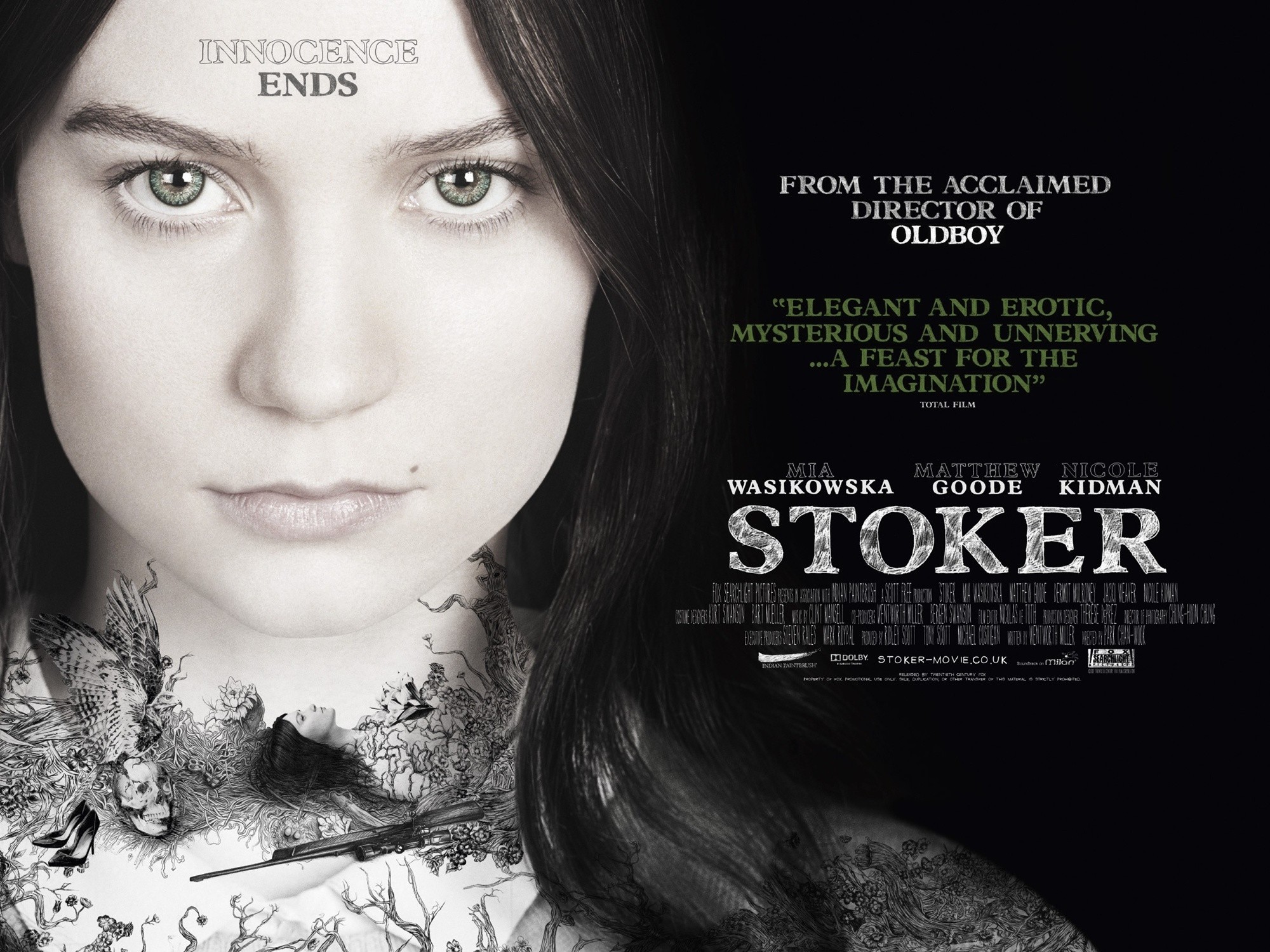 Stoker (2013)
Director -
Park Chan-wook
Country -
South Korea, USA
Starring -
Mia Wasikowska, Matthew Goode, Nicole Kidman
Running Time -
98 Minutes
Synopsis -
After India's father dies, her Uncle Charlie, who she never knew existed, comes to live with her and her unstable mother. She comes to suspect this mysterious, charming man has ulterior motives and becomes increasingly infatuated with him.
Throughout his career, Korean director Park Chan-wook's films have each been centered on a single punctuated moment, a scene in which his protagonists come to a moment of pure, cataclysmic awakening. Often sexual, often violent, more often both - it represents an ultimate realization in the world Park Chan-wook belongs to, a point of no return at the loss of innocence and humanity itself, he gives his characters no choice but to give themselves to it. It is in the crazed eyes of Dae-su Oh when his nemesis twists the knife in one last time, or in the reinvigorated, reborn Sang-hyun, a Catholic priest turned vampire who finds himself enslaved by his desires. In his first English language film, Stoker, it is the soapy hands of Mia Wasikowska and never before has it been so rapturous, so alluring.
India is a girl who can 'see and hear what others cannot' whether that is a spider inching itself up the back of her leg, or the ominous presence of the uncle she didn't know she had, lurking on a nearby hill at her father's funeral. Soon after her mother announces that Charlie (as he is known) will be coming to stay with them triggering a series of disappearances and pushing the not-so-concealed matriarchal narcissistic envy to fever pitch.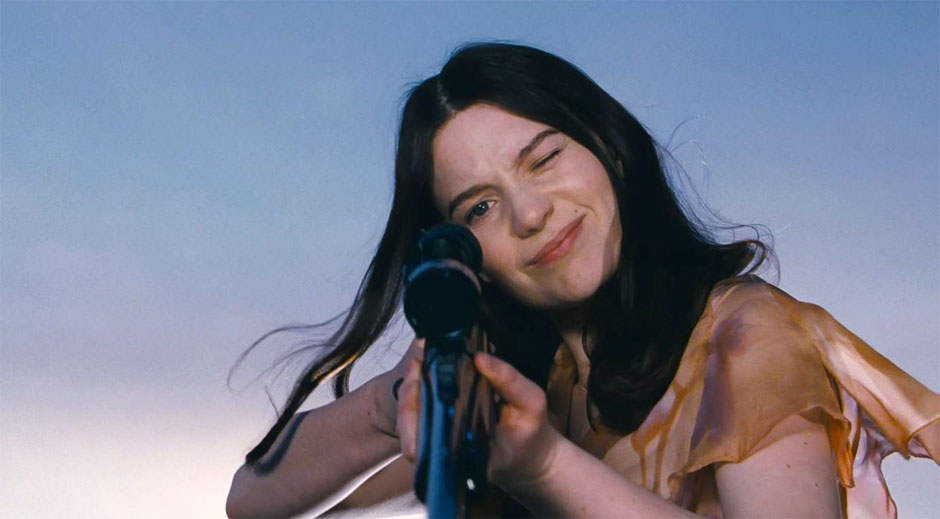 Written by
Prison Break
actor Wentworth Miller,
Stoker
was named on the 2010 Black List, a list consisting of the top unproduced scripts circulating Hollywood before it eventually found itself in the hands of Park Chan-wook. The director, best known for a series of films dubbed
The Vengeance Trilogy
certainly brings a visceral theatricality the films proceedings. Regular collaborator Chung-hoon Chung adds an unparalleled vampirish tone to the pastoral coloured walls in the Stoker household. Soft lighting, canted compositions and frayed movements distinguish the film with a degree of 'modern-gothicism.' An IKEA based form of expressionism, where twisted sets and heightened shadows have been replaced by the muted furnishings of the flat-pack. Though, like the ritual family dinner it is really all a surface facade. Just as their formal suggestions of post dinner entertainment and passing remarks about ice cream swirls mask ulterior motives and paternal resentment, the block colours and grand rooms give way to the cobwebbed and decaying basement (where, naturally, the aforementioned ice cream is kept.)
Sex and violence is what Park Chan-wook belongs too, as two sides of the same coin. For India, the girl with a fear of being touched, her growing attraction to Charlie thrusts her into a psychotic, twisted form of womanhood. The film moves into a state of male paranoia, as the female sexual awakening represents something much more dangerous. This doesn't so much seep into the films design, as it is soaked in it. Stoker is made of a direct, symbolic flamboyance that calls to mind the likes of Brian De Palma. De-leaded pencils dripping in blood, an abundance of sultry close-ups and a heightened creaking sound design deliver a thunderously charged atmosphere.
Though the main influence is none other than Alfred Hitchcock, borrowing heavily from his 1943 film ,Shadow of a Doubt. François Truffaut once said that the Master of Suspense shot murder like a love scene, and a love scene like a murder - the same can be said for Park Chan-wook. But where Hitchcock had to skate round censors, here it has an abrasiveness that has carried over from Park Chan-wook's routes. This is made most obvious in an explicit shower masturbation scene, where the once cleansing act has been reversed into a surrendering to our primal desire. Thankfully the excellent, off-kilter yet quirk-free performance from Mia Wasikowska gives India the unsettling edge needed to back up the distanced and tested mother played by Nicole Kidman. Rounding out the performances are a surprisingly tongue-tied Jackie Weaver and a twinkly-eyed, soft spoken Matthew Goode who will no doubt be soaring to the top of every casting list for the next big Vampire flick.
For all its artistically sculpted crafting, Stoker never manages to light the spark it sets. Miller's screenplay is too hinged on implausibility and one tell-all and ultimately underwhelming flashback. We are left waiting for that final twist of the knife that never comes. Instead, we get the creak of a belt, the aim of a scope and a splatter of blood too easily cleaned from the muted tones on which they plastered.
3/5