As I write this, I imagine there are hundreds of similar posts, with similar contents, being constructed by critics, fans and well wishers throughout the web. I'm not going to repeat what has been said. You'll find so many beautiful eulogies and love letters from those that knew him, from those much more skilled than I and from well... from
Ebert himself
, across the internet tonight as cinema mourns one of its most beloved characters. His death, though desperately sad given a recent post about his wish to continue writing despite the reemergence of cancer, seems like a poetically hasty end to a long and difficult battle.
Ebert gave himself to cinema. He presented it with honesty and frankness as he searched for something, for anything in everything. He didn't find one truth, he found thousands in the works of the filmmakers he loved. But it isn't what this post is about, Ebert's writing style has been a great influence on so many critics and writers down the years but for me it was something else.
After surgery complications Ebert's lower jaw was removed and he never spoke again. And this is where his influence on me, and thousands more is best felt, Ebert turned to blogging. On his own site he turned out reviews with a consistency that would put most to shame, despite his age and fading health. Few older critics adapted so keenly to the net as the new hive for film journalism, but Ebert made it legitimate. He bridged the gap; ushered in a new life, new style and a new generation.
So Mr Ebert, I am forever thankful to you. Not just for your passion, not for your intelligence or your soul... but because you gave me the reason to try.
Only one quote remains, from his review of La Dolce Vita - a film, perhaps fittingly, that I don't even like: 'There may be no such thing as the sweet life. But it is necessary to find that out for yourself.'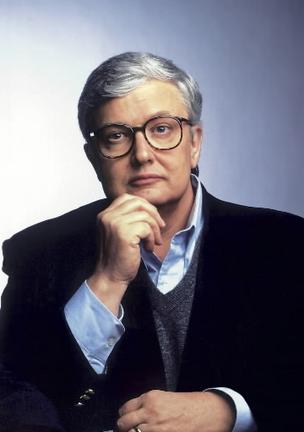 Roger Ebert
(1942-2013)